January 30, 2020
Anderson Hanson Blanton Wins 2 Gold Awards at The Nationals
LAS VEGAS (January 21, 2020) – Anderson Hanson Blanton won two prestigious Gold Awards and five Silver Awards from the The National Association of Home Builders (NAHB) at The Nationals Awards on Tuesday, Jan. 21, 2020. The Nationals, which took place at Caesars Palace in Las Vegas, recognizes superior new home sales and marketing achievements – judging top marketing projects from communities and builders across the nation.
Anderson Hanson Blanton took home Gold Awards for Best Overall Advertising Campaign and Best Signage for ARTAVIA™, a 2,200-acre master-planned community in the Montgomery County/Conroe area. The community also received Silver Awards for Best Website for a Community, Best Graphic Continuity, Best Brochure for a Master-planned Community, Best Radio Commercial/Campaign and Best Special Promotion. Silver Award Winners are the top vote recipients in each category and are the finalists for the Gold Award.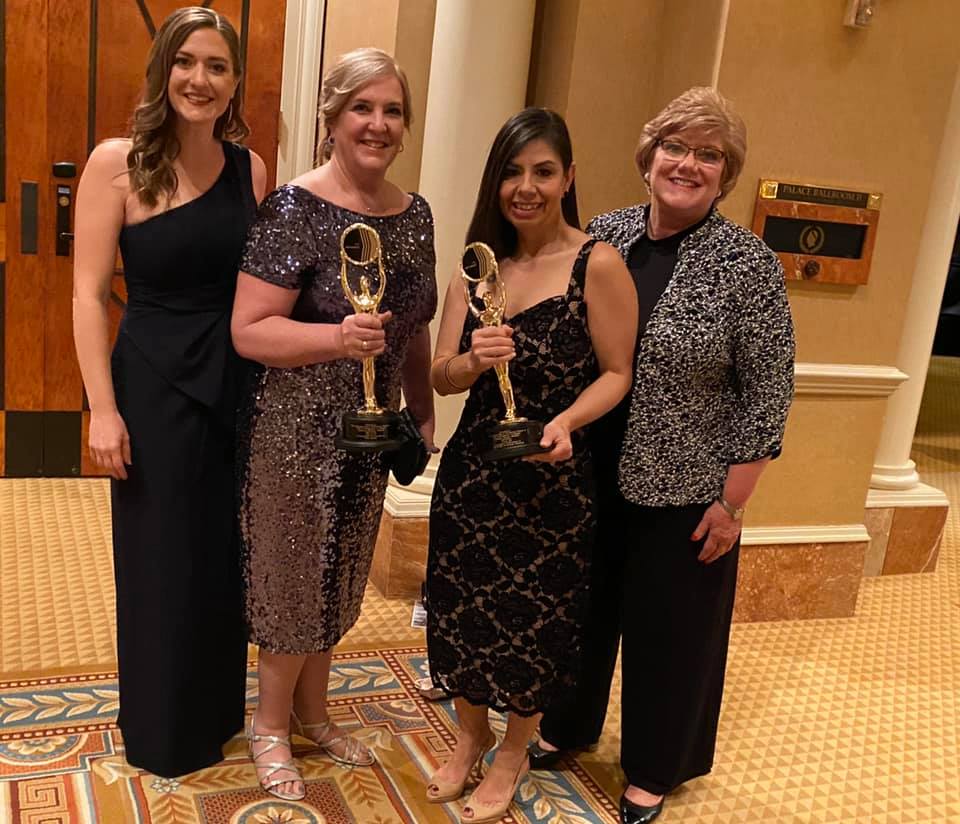 "We are honored and thrilled to be recognized at the highest level for our marketing efforts for ARTAVIA™ and AIRIA Development® Company," said Ana Blanton, partner at Anderson Hanson Blanton.
The Nationals, NAHB's largest and most prestigious awards competition, salute and honor the best in the building industry for their determination, integrity, creativity and endurance. During a three-day judging process, a panel of seven industry professionals from across the country determined the Silver and Gold award winners from a field of nearly 1,200 entries.
About Anderson Hanson Blanton
Founded in 1986, Anderson Hanson Blanton is a full-service advertising agency specializing in residential marketing in Texas and beyond. The company has offices in Dallas and Austin and also operates in Houston and San Antonio.
In addition to The Nationals, Anderson Hanson Blanton has won hundreds of industry awards over the past three decades, including at the McSAM Awards by the Dallas Builders Association, the MAX Awards by the Home Builders Association of Greater Austin, the Texas Star Awards by the Texas Association of Builders and the Prism Awards by the Greater Houston Builders Association.
To learn more about our company and services, peruse our work and case studies on our website and contact us today.